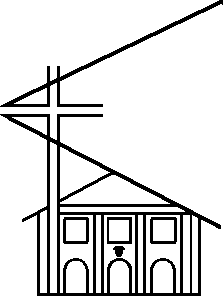 Tilehouse Street Baptist Church, Hitchin
---
Events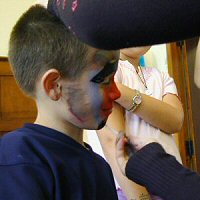 As part of our social life we organise games, country walks, quiz nights and social nights. Check the details in the month's diary or in Outlook for times and venues.
Coming up in 2013:
14 December 10:00 Pull a Cracker - children's craft event
22 December 18:30 Carol Service
24 December 16:00 Crib Service - short nativity service for young children - 23:30 Christmas Eve Communion
25 December 10:00 Christmas Day Celebration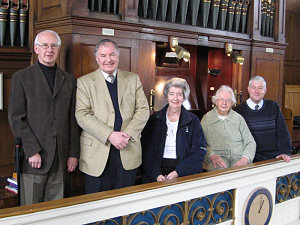 Our organ is listed with the National Pipe Organ Register as being one of particular merit. For a short article about the organ and its specification see the Organ Page.
For nearly ten years we held a regular concert on the last Saturday in the month at noon. Many local organists have performed at these, including a number of professionals.
The last of the regular concerts was held in January 2007 and performed by members of the Befordshire Organists Association. The organists at that concert are pictured here. After the success of our Organ Spectacular in 2008 further events took place in January 2011, 2012 and 2013.
The Church Family Gathering took place in March on the Saturday before the Church Anniversary service. It became almost a tradition that we had our own pantomime as part of the evening's entertainment. However, more recently the celebrations have been limited to a lunch on the Sunday.
And then we have Harvest lunches, Missionary evenings, and much more... If you want to know what's going on this month, take a look at our diary.
---